Dark combs by the dozen (Bulk purchase savings on Marine Band, MS system, Suzuki and Seydel)
Submitted by
Andrew
on Sun, 07/06/2014 - 11:19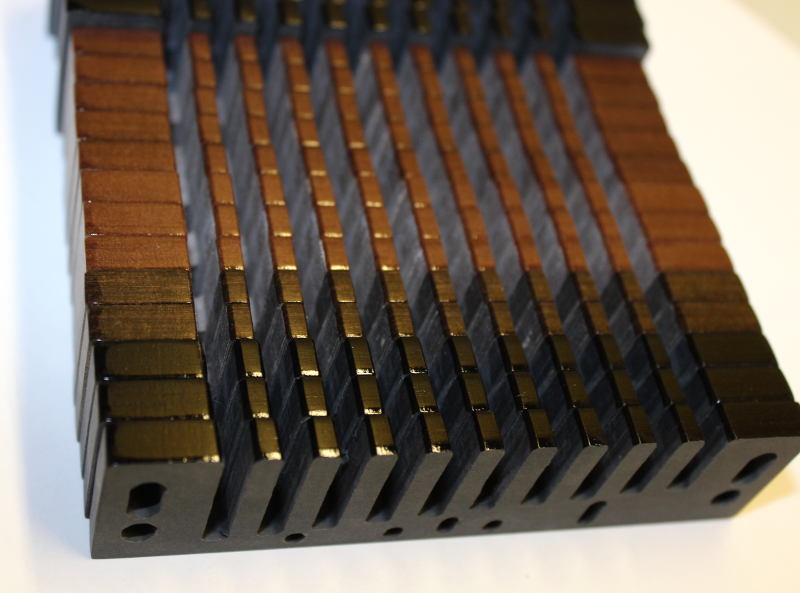 I offer a significant discount for the purchase of a set of 12 combs of the same model. Regular price for 12 combs is CAD$384.00. Save $64.
Buy a dozen combs in the classic style (flush fit with square chamfered tips) and get a significant discount. You save on shipping, too! These are the same high-performance Dark combs I offer individually.
Made to order. I cannot offer the choice of color, but all combs will be of the same model, and style. It is likely most - if not all - combs will be of the same color. To allow for such a large discount, it may take up to five business days to produce and ship your order.
This offer applies to the following models: Marine Band, Suzuki Manji/Promaster/Olive, Seydel 1847 and fit the following harps:
Marine Band: Marine Band 1896 (1950s to current). Marine Band Deluxe, Marine Band Crossover, Thunderbird, Pre-war Marine Bands, including "mouse ear". Also fits Pre-MS Blues Harps and wooden-combed Old Standy
MS series: Big River, Blues Harp, Crossharp, Proharp, MeisterKlasse
Suzuki: Manji, Promaster, Olive
Seydel 1847: 1847, SOLIST PRO and FAVORITE
These combs are the same dimensions as the reed plates and the corners are square. The tine tips are chamfered for comfort. This style of comb sits flush with the reed plates.