Tune the blow plate on the comb with the Grobet file
This is a quick and effective way to lower the pitch of a blow reed without taking the reed plates off the comb. If the reed is properly supported, you will not alter the shape or the gap of the reed by tuning it.
It's easy to raise the pitch of a blow reed with the Five cent tuner. Just support the reed and file the very tip of the reed with the Grobet file.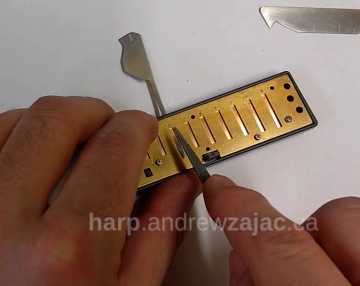 Lowering the pitch is just as easy!
First, make sure your Five Cent Tuner has a slight curve to it: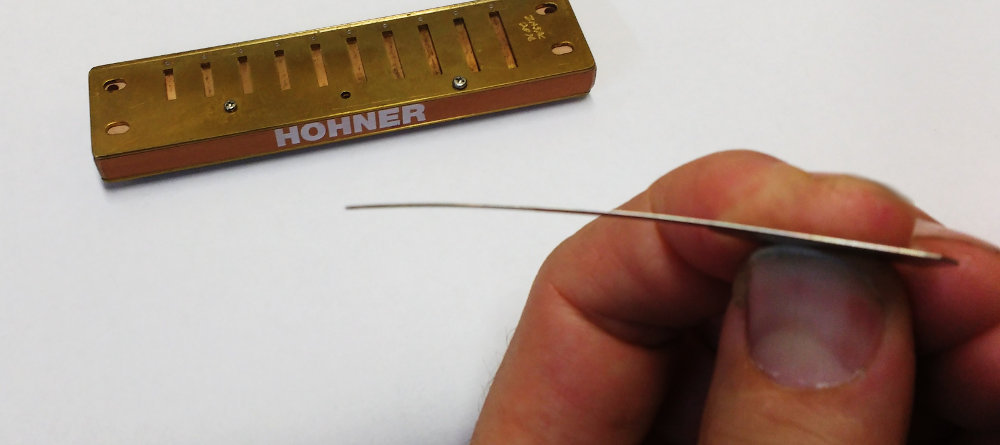 You can adjust the curve any way you like. You can bend and unbend it over and over - the Five Cent Tuner will last for decades with normal use.
Next, insert it over top of the blow reed you want to tune down. Make sure the curve is facing away from the reed!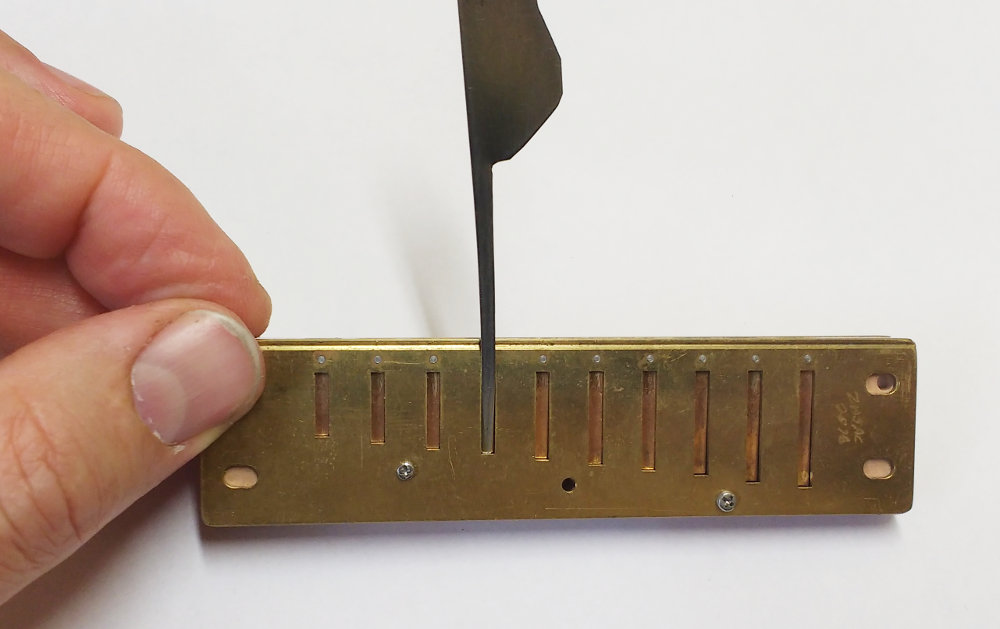 Turn the harp upside down and press down. The spring steel will flex and support the reed with a little bit of tension. Gently insert the tip of the Grobet file inside the harp and scrape some brass from the base of the reed. You will be working by sense of feel so you will need a little bit of practice.