Zajac key label stickers
Submitted by
Andrew
on Thu, 01/19/2017 - 08:42
- These have a nice and aggressive high tack adhesive.
- They measure 0.3" X 0.5" (Regular) or 0.22" X 0.75" (Stout)
- This is a set of 24 stickers.
- They are available in flat and bubble (dome) type.
- Two shapes are available: Regular or Stout. Both have the exact same surface area for great contact. Stout labels fit nicely on harps with thin combs.
___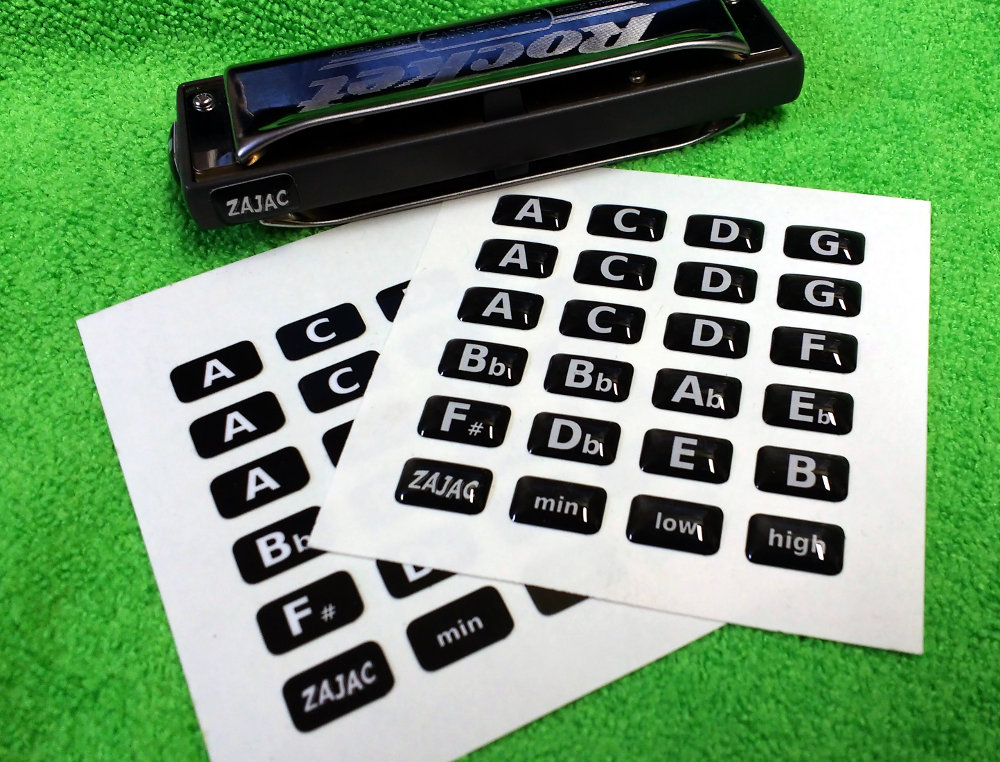 There are multiples of the most common keys. Also includes High, Low and Minor.
Bubble - Regular: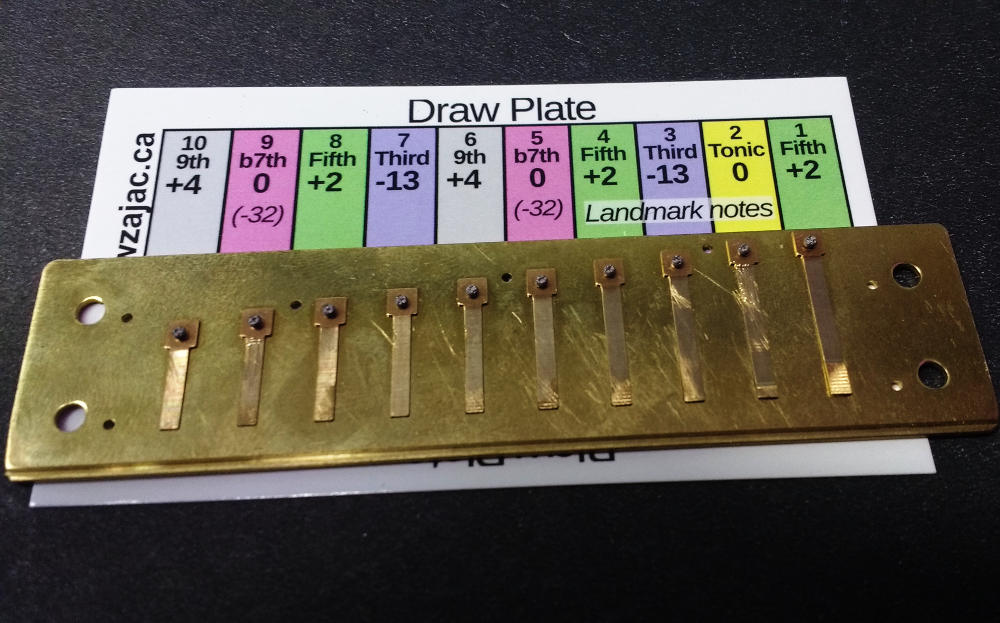 Bubble - Stout: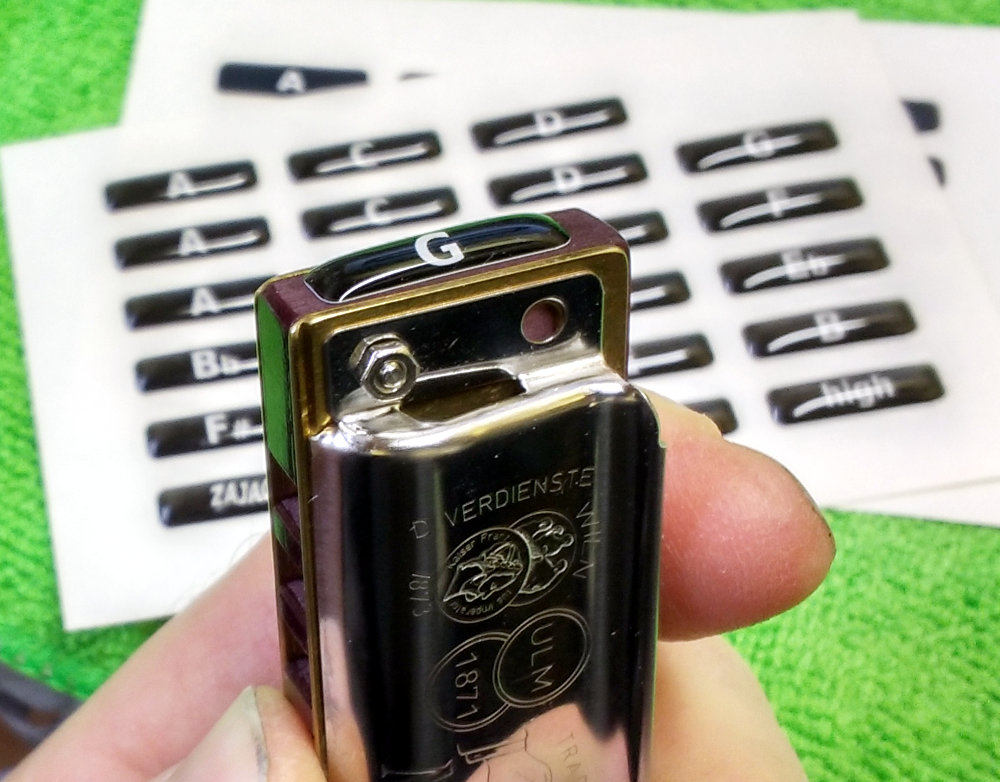 Flat - Regular:
Flat - Stout: