Zajac key label stickers
Submitted by
Andrew
on Thu, 01/19/2017 - 08:42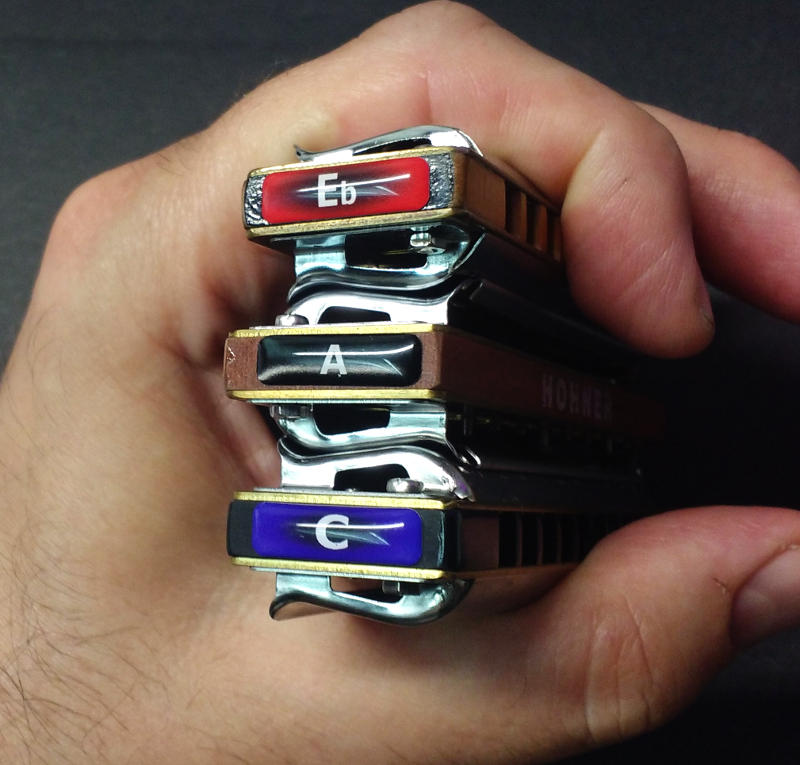 - These have a nice and aggressive high tack adhesive.
- Tall labels measure 12mm x 7mm (0.5" x 0.3").
- Stout labels measure 18mm x 5.2mm (0.75" x 0.22").
- All sets have 24 stickers.
- They are available in flat and bubble (dome) type.
- Two shapes are available: Tall or Stout. Both have the exact same surface area for great contact.
- "Extra" label set is for altered or low tunings and special temperaments.
- Red/Blue labels help you identify your special harps!
Stout labels fit nicely on the side of all combs. Tall labels suit the sides of thicker combs or the top of the cover plate.
___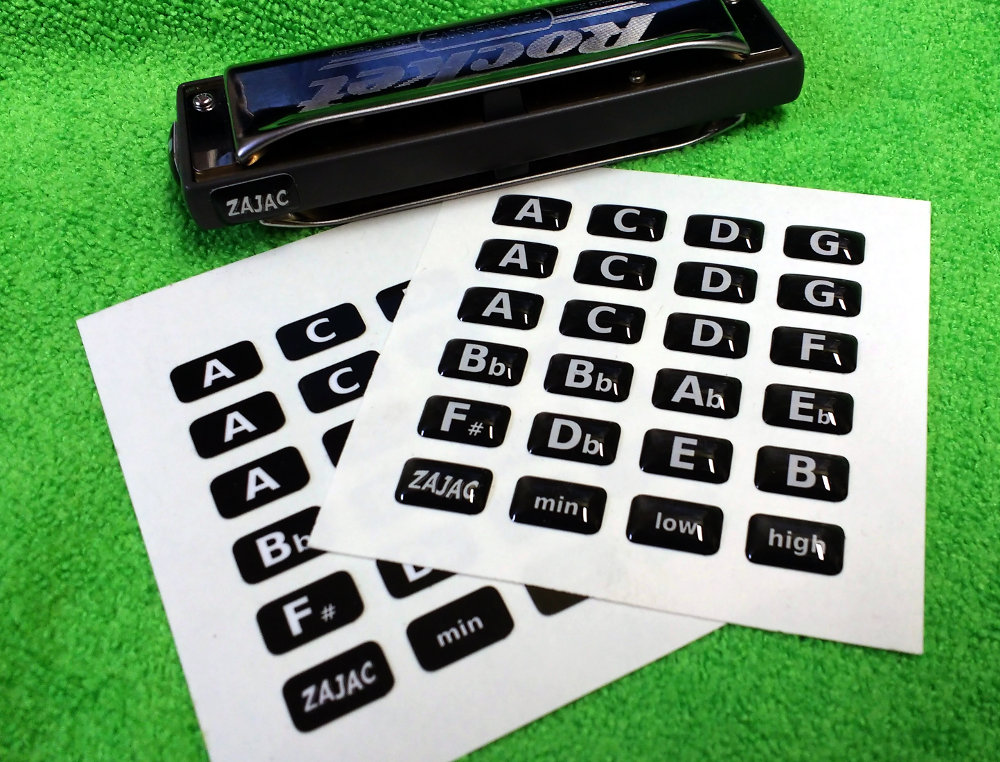 Stout and Bubble Black and White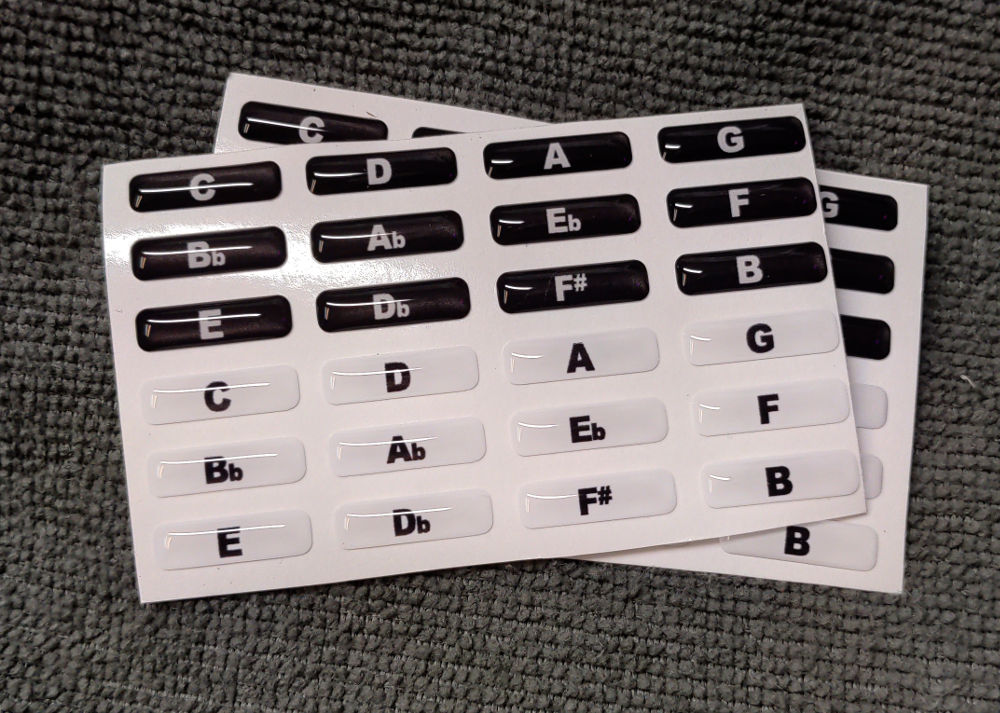 Red and slightly different Red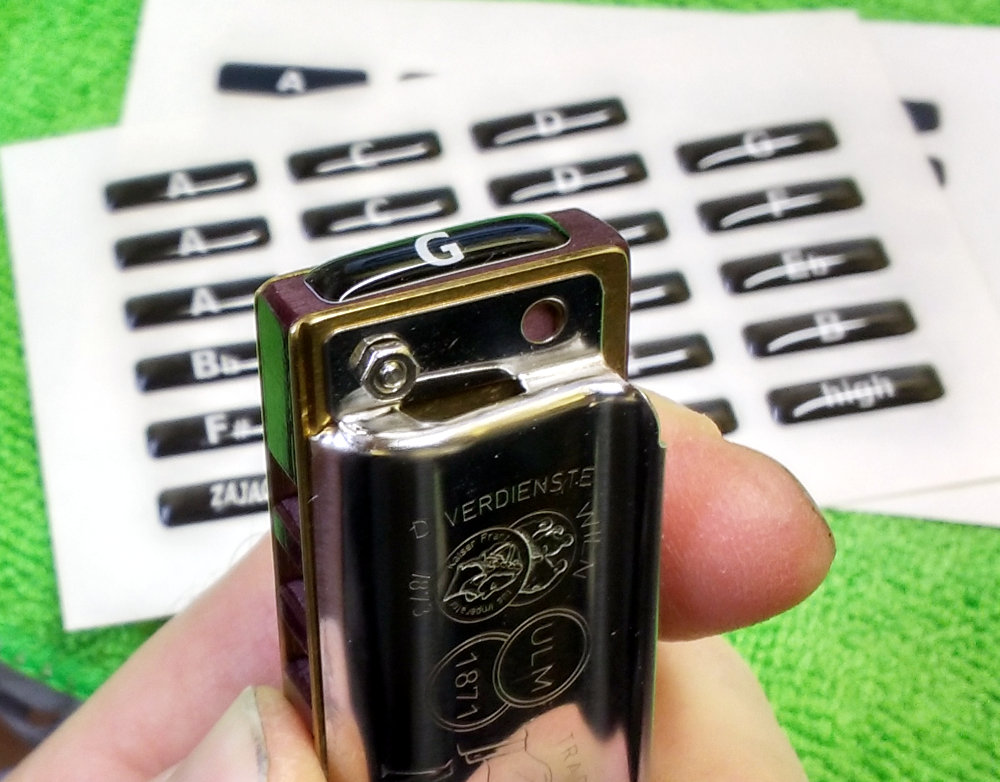 Are you looking for a subset of any labels?
If you need multiples of Low keys, Alternate tunings or Temperaments, contact me and I will get you the labels you need.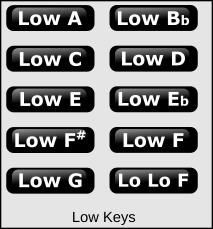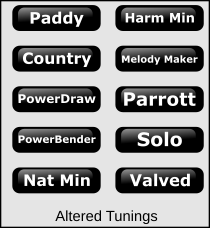 -----
Application:
For an "almost-permanent" adhesion, please make sure to thoroughly clean the surface first. Apply a hint of soap to the tip of your finger and scrub. Rinse with water and dry well before you apply the label.
-----