Reed Replacement Kit
Submitted by
Andrew
on Sun, 09/20/2015 - 08:47
"You don't need to throw away a harmonica because of a blown reed."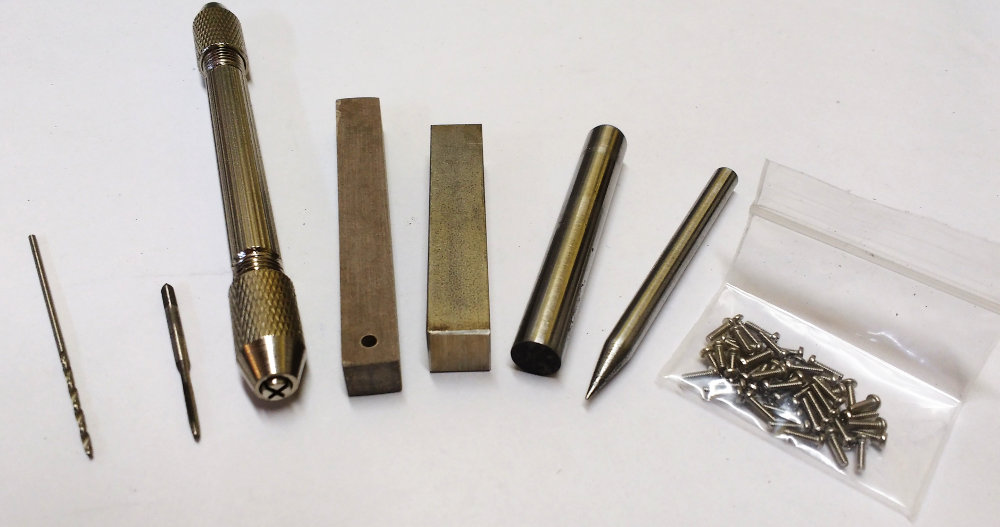 Includes:
- Stainless steel reed replacement screws with Phillips head (35 screws)
- M1.4 tap and pin vise
- 3/64" drill bit
- Reed removal spine
- Hardened and tempered O1 steel reed removal pin
- Flattening pin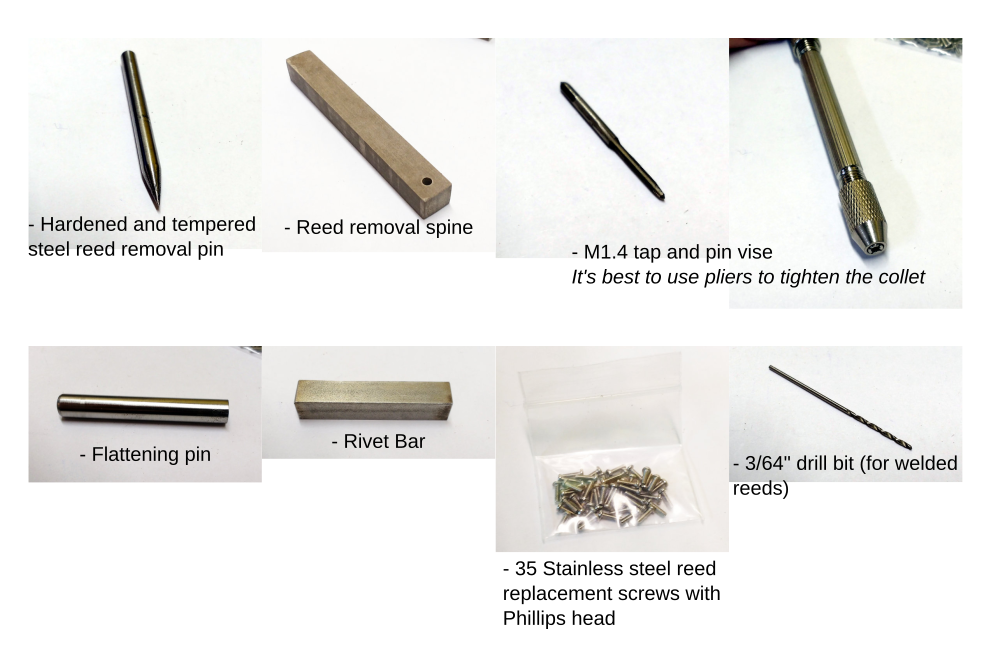 __________________________________
You will need some extra items. These items are so common that I chose not to include them in the kit to keep the cost down. They are easily found at a hardware store for less than a total of $10.
Items you will need (not included):
- Small Phillips head screwdriver
- flush cutting pliers
- A brick or a small anvil. (Or something else that's flat and heavy.)
- Flat sanding surface (a flat board and a sheet of 220 grit sandpaper - the same thing as in preparing a reed plate for a flat comb) and a little extra sandpaper.
- 1/16", 5/64" and 3/32" drill bit
- small hammer
- A reed wrench (you won't find this in a hardware store... Click below to add one to the kit.)
- New reeds. You can scavenge a new reed from another reed plate or contact Hohner or Seydel and buy individual reeds from them.
Hohner:
(Worldwide)
Seydel:
Recommended items (not included)
- drill press (for Suzuki harmonicas)