Custom Harmonica Combs
Dark combs™ by Andrew Zajac.
"Wow! What a difference your comb made on a Big River. ... man this harp really sings now. It has been hard to put it down. ... I would like to order some more. These are really worth every penny, great combs." - L.C. Colorado, USA.
These combs focus is on quality and performance. These are the only combs on the market that have been flattened by hand to my standards.
The foundation of a well-playing harp is a hermetic seal between all components so as to eliminate all air leaks. This provides more control, power and lets you connect with the instrument's full potential. My combs allow for a much better air seal than most stock combs.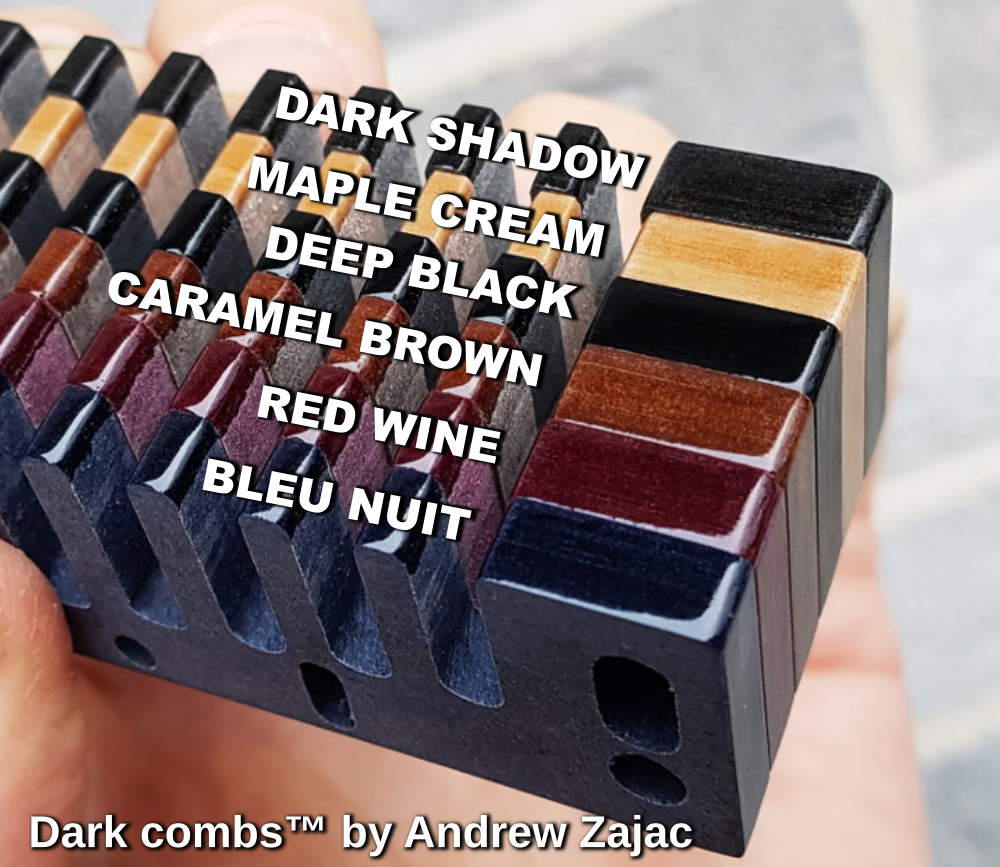 All prices are in Canadian Dollars.
Base prices are for random colors. Color choices are available, extra fee applies.