Tools
"...Your methods and video style, along with your tool kit is simply fantastic and inspiring! I learned an incredible amount with this first exercise. It's a very gratifying and liberating experience, not to mention the huge cost savings vs replacement." - MS, USA
"... you have saved me untold amounts of time. The French tuner is more accurate than TB for checking octaves too." - Mark, Hawaii, USA
"...I was surprised how easily this tool (The F Tool) adjusts a bent reed plate." - Owen, Ottawa, Canada


Tools for basic and advanced harmonica work. Increase dynamic range, get louder and richer tone.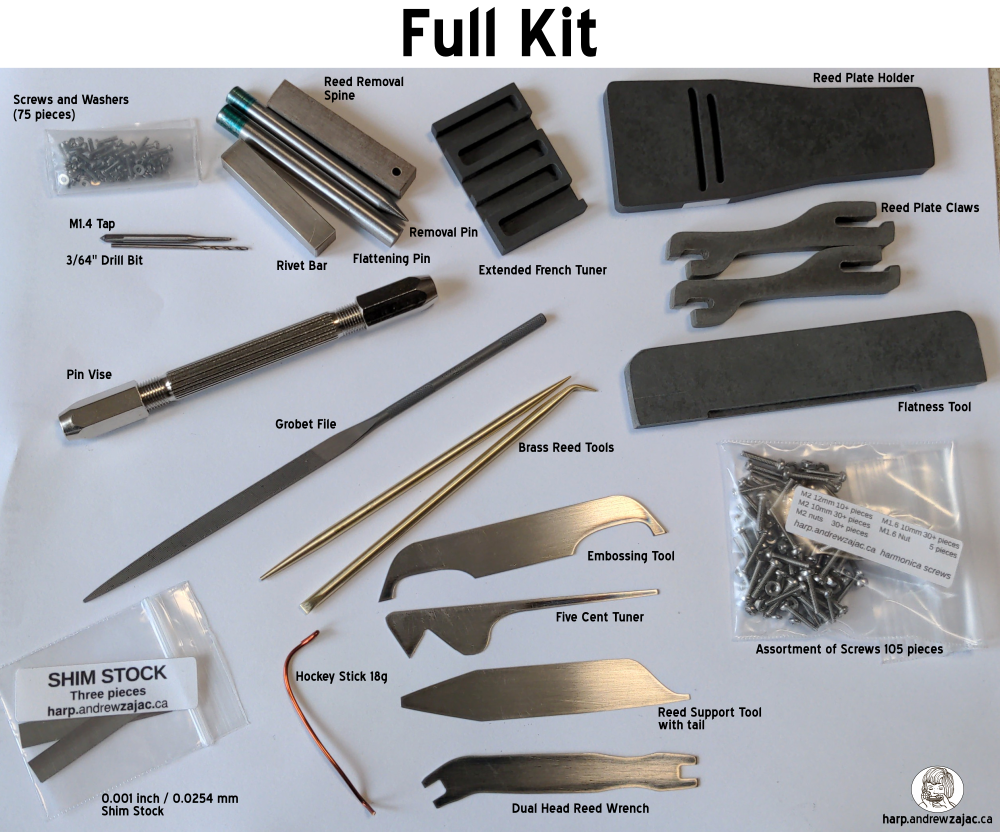 With the purchase of my tools, you get full access to the information you need to make your harp a joy to play. Just ask!
"How do I upgrade my harmonica?"
See this quick reference to the process of upgrading a harmonica.
____________________
These tools are hand-made. They are shipped promptly. I ship to anywhere in the world CanadaPost can send mail.
____________________
All prices are in Canadian Dollars.
Please expect a production time of up to 7 business days from the moment you order. This is due to a high workload and the amount of time it takes to ensure each tool meets my specifications.
For quicker lead times, these dealers usually have my products in stock: Dealers page
____________________
Order the tools
Screws
Key Label Stickers