Hohner reed plate serial numbers
Submitted by
Andrew
on Wed, 05/16/2018 - 18:25
Hohner is back to adding identifiers to their reed plates: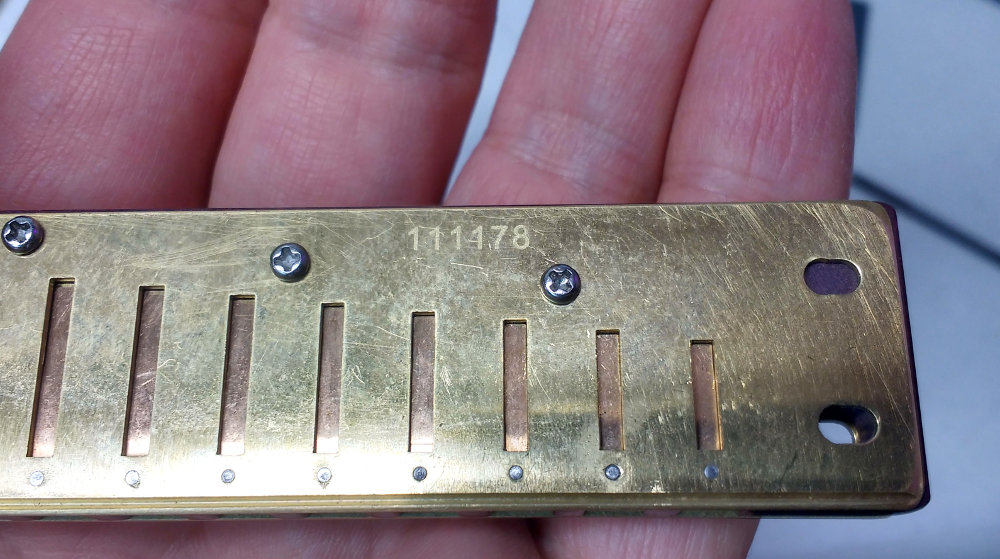 "We laser batch numbers on our reed plates, the number has no significant meaning."
i.A. Ciro Lenti
- Service Manager -
Hohner, Trossingen, Germany
In the past few years they had stopped using any identifier. Prior to that (Around 1998-2014) they stamped the date onto the plates like this: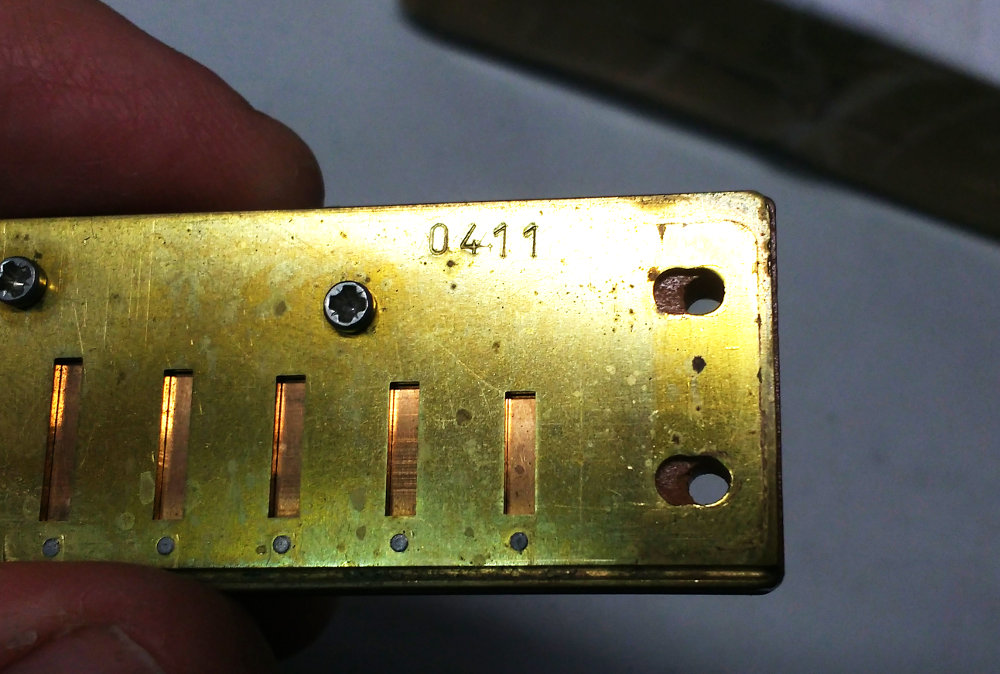 I hope this clears things up!