Marine Band
Submitted by
Andrew
on Fri, 01/31/2014 - 10:18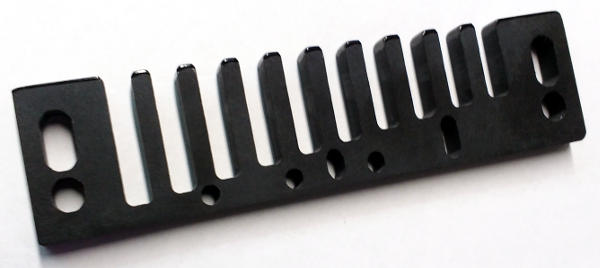 Fits the following harps:
Marine Band Deluxe, Marine Band Crossover and Thunderbird. Also suits Marine Band 1896 harmonicas if you want to change the nails to screws. This includes:
- Marine Band 1896 (1950s to current *).
- Pre-war Marine Bands, including "mouse ear".
- Pre-MS Blues Harps
- Wooden-combed Old Standy.
- Pre-MS Meisterklasse
(*) Marine Band 1896 harmonicas manufactured around the end of the 1980s and beginning of 1990s had a slightly different nail hole pattern and you can chose to only use two screws to hold the plates to the comb or to do a little extra work to create a third hole in the plate. These harps offer much less potential than Hohner harmonicas made before or after this period. I suggest you lower your expectations when trying to upgrade these instruments. Please see this page for more details.
It has chamfered tips. An innovative design allows this comb to be used on any model 10-hole Marine Band harmonica.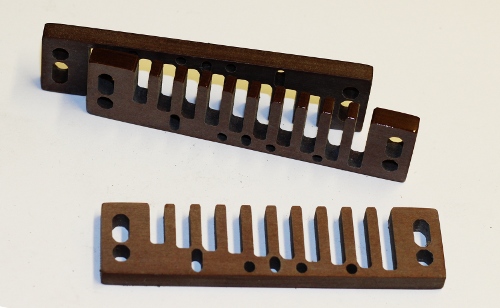 Here's a video showing the process of converting a Marine Band 1896 harmonica from nails to screws and installing one of my combs:
More information and instructions for installing my combs are found on the Combs page.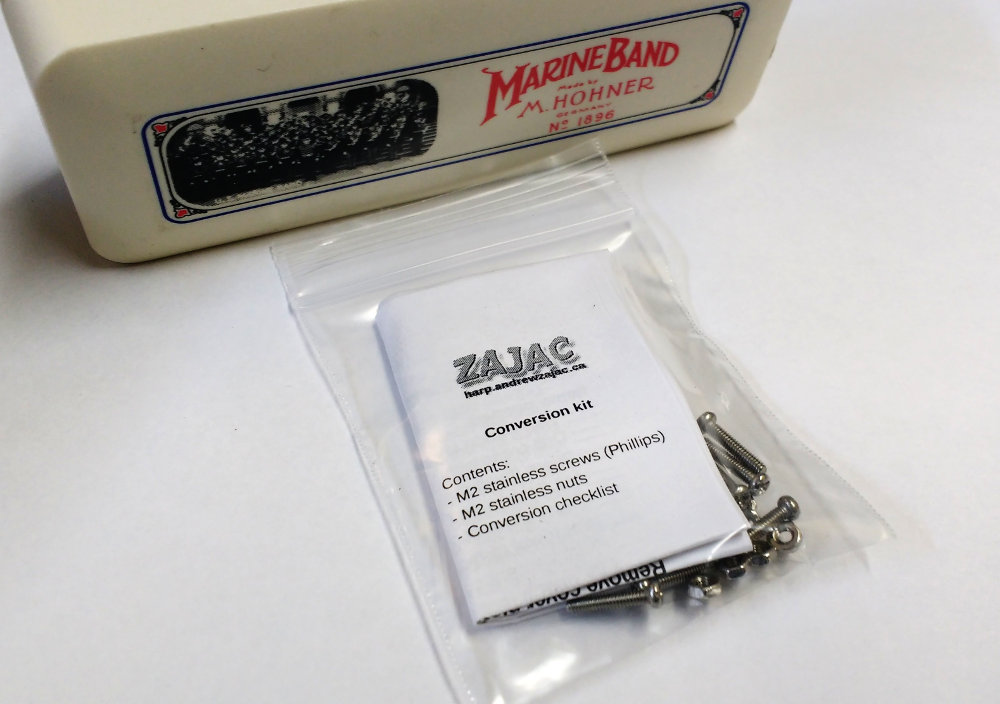 I also offer conversion kits to change Marine Band 1896 from nails to stainless steel screws: