Custom Harmonica Combs
Dark combs™ by Andrew Zajac.
"Wow! What a difference your comb made on a Big River. ... man this harp really sings now. It has been hard to put it down. ... I would like to order some more. These are really worth every penny, great combs." - L.C. Colorado, USA.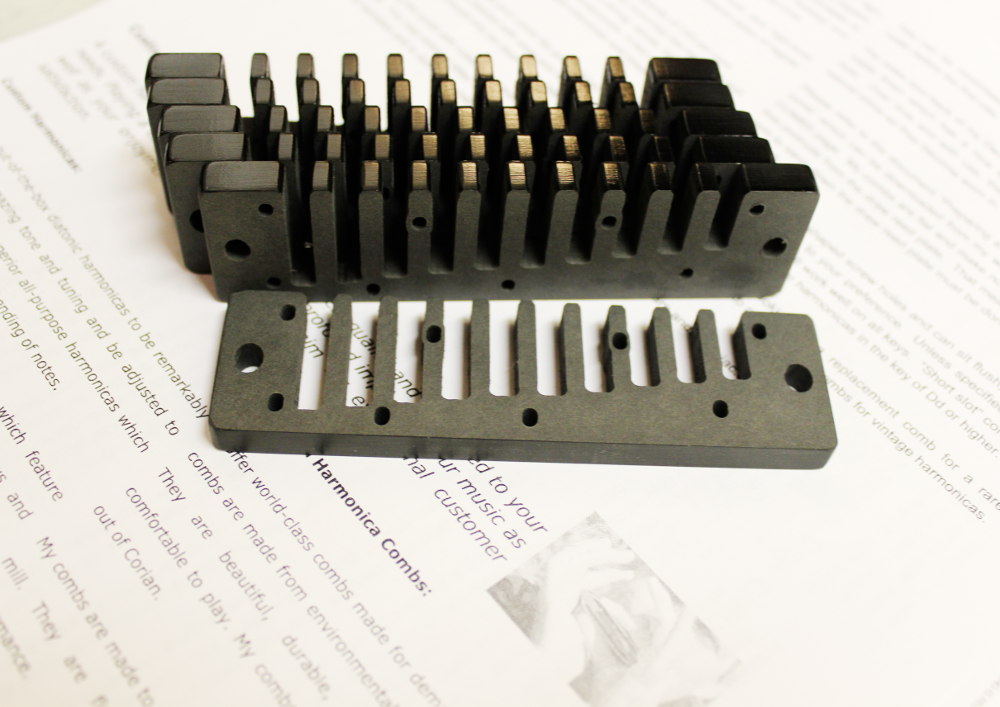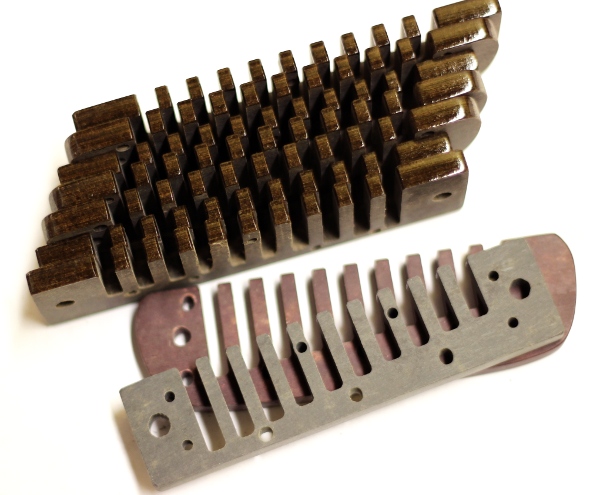 I offer custom combs for Hohner Marine band, Hohner MS-series, Hohner Golden Melody, Hohner Special 20, Seydel 1847, Seydel Solist Pro, Seydel Favorite, Seydel Big Six, Suzuki, Lee Oskar, Delta Frost, Vintage Huang and Hering.
Earth-friendly, high-performance combs made for demanding players. Ideal for all musicians who want great tone and "overblow-level" response from their instrument.
Looking for that authentic fat, woody tone? Darken your harmonica™ with one of my combs.
______________________________________________
Please expect a production time of up to 7 business days. This is due to a high workload and the amount of time it takes to ensure each comb meets my specifications.
For quicker lead times, these dealers usually have my combs in stock: Dealers page
______________________________________________
Scroll down and order below.
All combs are made to order using a CNC mill. These combs are beautiful and designed to be extremely comfortable to play. I flatten each comb by hand to ensure the highest performance and best tone using a reference precise to .000025" per 6" (25 millionths of an inch).
If you have any questions about installing a comb and making your harmonica play well, contact me; you get free email support with the purchase of my combs.
How to install a Dark comb™ (it's very easy!)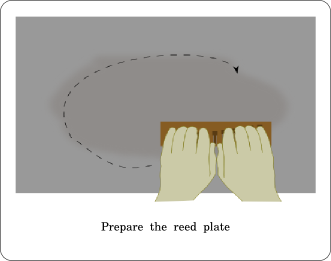 Free download (PDF)Harmonicas require a minute or two of preparation work before combs can be installed. My combs offer superior air tightness. They focus on high performance and do not compromise a good air seal for easier installation.
Instructions are provided (click image to download).
Here's a quick demonstration:
All prices are in Canadian Dollars.
____________________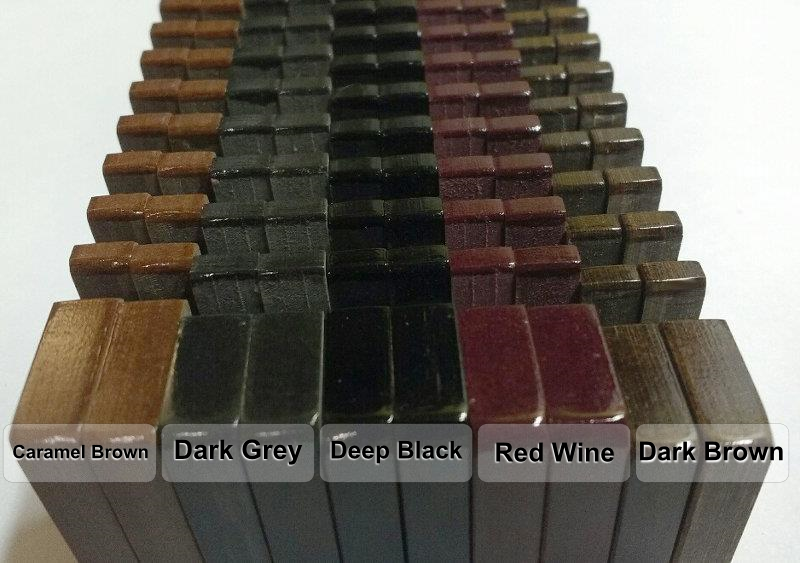 Dark Comb color choices
More than just good looks
You can soak my combs - or your entire harp - under water without the risk of swelling, warping or damage.
I measure every single comb's flatness front-to-back, side-to-side and everything in between. With no air in between the plate and the comb, you can feel how the pieces of your harmonica "become one" even before you get any screws into place.
You can watch a demonstration of how I carefully flatten each comb here: Custom Harmonica Comb - Andrew's method
I don't subcontract any part of the process. I make these combs personally and therefore can offer exceptional quality combs at reasonable rates. An upgraded comb shouldn't have to cost as much as a brand new harp. I offer savings when you choose random color and standard thickness. I offer bulk rates, too. If you are a harmonica service provider or customiser, contact me for further discounts and "just-in-time" inventory.
____________________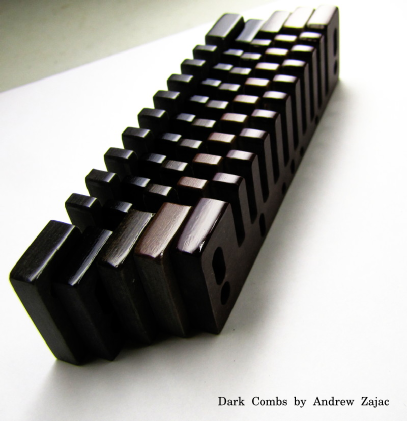 Dark combs™ made from an earth-friendly composite of 100 per cent recycled paper, resin produced from naturally occurring raw materials and selected natural pigments. This material is strong, dense, waterproof, hypoallergenic, and does not emit any volatile organic compounds, including formaldehyde. It has been certified food safe, contains no petroleum-based chemicals and doesn't have an odour (*).
These combs have all the benefits of a flat, unsealed Pearwood comb with none of the drawbacks. This material allows me to focus on flatness without compromising the look and feel. The affordable price reflects how manageable it is to produce excellent combs out of this material. But don't be fooled - these are my very best combs. I do not know of any material that is better suited for harmonica combs.
Dark combs™ have a glossy smooth front for comfortable playing. The sides and back of my Dark combs are lightly polished to a matte finish which has a nice appearance and feels comfortable to hold. Over time and with use, these surfaces will develop their own natural shine as they become worn in.
Dark combs™ do not shatter when dropped on the floor, and their production has a much lower environmental impact than most other man-made materials. Many types of materials including Corian, brass or other metals can make the harmonica sound very bright. Dark combs help your harmonica produce the fat, dark, woody tone you get from a harmonica with an unsealed Pearwood comb.
Colours: Caramel Brown, Dark Brown, Dark Grey, Red Wine and Noir (Deep Black). Base price includes random colour. An additional charge applies if you prefer to choose your colours.
Unsealed Pearwood combs, when perfectly flat, are the model of excellence. Unfortunately, they do not last and will break down and warp with time.
See my Service page for a solution. Experience for yourself how my Dark combs compare to the gold-standard! Get your Marine Band harmonica serviced and for a small extra fee, I will flatten the stock Pearwood comb to my standards in addition to providing you with a Dark comb. You get two combs; use either one - the choice is yours.
____________________
How thick are these combs?
Regular thickness is 5.9 mm +/- 0.3 mm (quarter inch). How does that compare with other combs? The thickness of a stock Marine Band comb is just a hair over 5.7mm. Once flat-sanded, it's just a hair under 5.6mm.
I can make extra-thick (7 mm) or super-thin (5.2 mm) combs. An additional charge is applied for non-standard thickness. Extra-thick combs are available in Red Wine or Deep Black color only.
____________________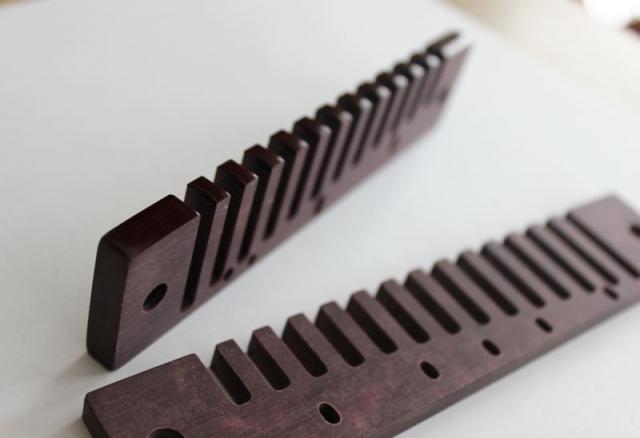 Do I need to worry about the key of the harmonica?:
Standard combs are "long-slot" and are suitable for any key. "Short slot" combs may be used for higher keys if that is your preference and are available for most models. An additional charge is applied for "short-slot". If you are unsure, don't worry about it and get the standard "long-slot". Many players cannot feel or hear the difference between comb slot length on higher keys.
____________________
Why replace your harmonica's comb?:
To improve the instrument. An airtight harmonica is easier to play and has better tone.
But simply switching the comb will not make it play better. A flat comb is only one part of making your harmonica more airtight.
Harmonicas require a minute or two of preparation work before combs can be installed. My combs offer superior air tightness. They focus on high performance and do not compromise quality for ease of installation.
Instructions and support is included with the purchase of combs.
____________________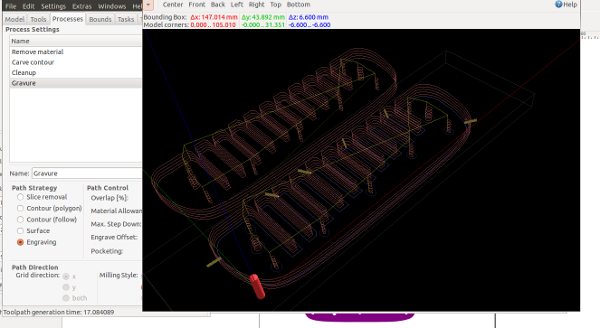 Would you like a comb that is not listed above? Contact me about making a comb for your model harmonica. No extra fee applied - combs for most "sandwich-style" harmonicas offered at regular prices.
(*) Milling the material at high speed causes the combs to have a slight odour. Freshly-milled combs will have a slight odour for about two weeks.
(**) Extra thickness material recommended to match original specifications (7 mm).
(***) Some harmonica reed plates were designed to be used with a recessed comb. These reed plates do not have a groove into which the coverplate can lock in. Although you can install these reed plates onto a "sandwich-type" comb, you may experience a loss of airtightness if the coverplates become bent. You will find some useful tip on converting these harmonicas here. (Sandwich-type harmonica tips and tricks)