Marine Band
Submitted by
Andrew
on Fri, 01/31/2014 - 10:18
Fits the following harps:
Marine Band Deluxe, Marine Band Crossover and Thunderbird.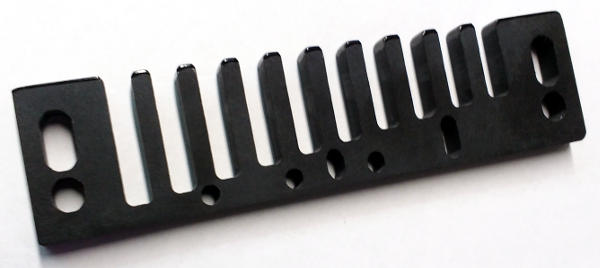 Convert nailed Marine Band harps to screws; fits Marine Band 1896 (1950s to current). Pre-war Marine Bands, including "mouse ear". Also fits Pre-MS Blues Harps and wooden-combed Old Standy.
It has chamfered tips. An innovative design allows this comb to be used on any model 10-hole Marine Band harmonica.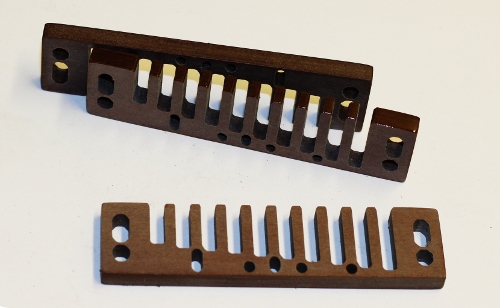 Here's a video showing the process of converting a Marine Band 1896 harmonica from nails to screws and installing one of my combs:
More information and instructions for installing my combs are found on the Combs page.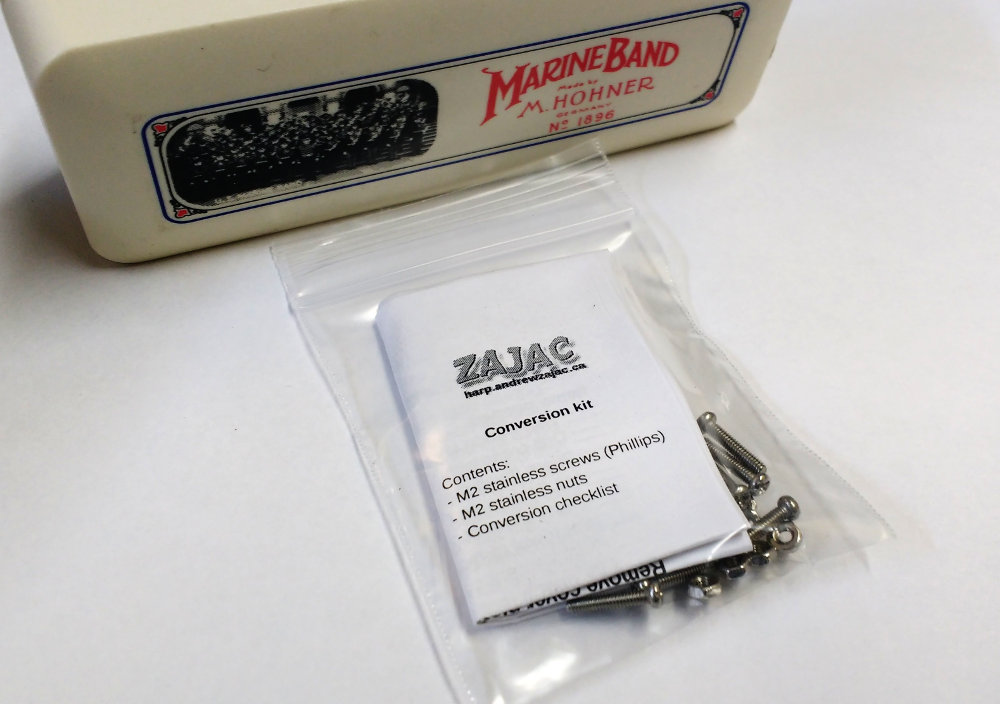 I also offer conversion kits to change Marine Band 1896 from nails to stainless steel screws: