What tools do I need?
Submitted by
Andrew
on Thu, 04/02/2020 - 16:02
Which tools should I get? What tools are best?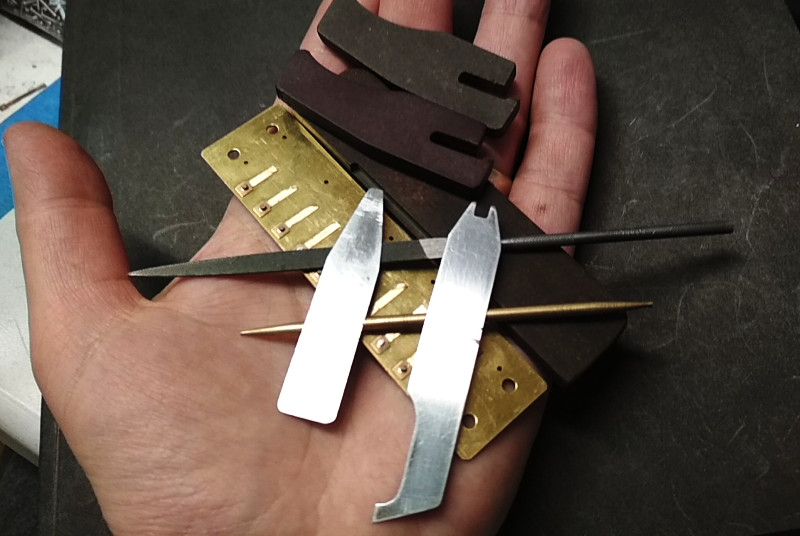 It depends on what you want to do. What are your goals and expectations?
How deeply you want to dive into the inner workings of your harps can grow exponentially. For most players, it's a big step to open up the harp and adjust the gaps.
But often gapping doesn't really unlock that much potential.
You can take a deeper dive and adjust the shape of the reeds. This is very effective but it too, can be unpredictable and limited unless the framework is good. Good framework means that each slot is straight, square and level and that the reed is right in the middle of it. That can be a lot of work in of itself.
But by spending time to get the framework perfect, you will save time doing reed work and the end result will be much better.
Each step of this journey is work. How far you want to go depends on what kind of results you want. You don't have to go all the way if you just want better playing harps.
On the other hand, if you are working on other people's instruments and need to stick to a predictable timeline, you will benefit from gaining the skills and putting in the time to make every reed plate close to perfect before you even begin reed work.
Tuning precision is another story altogether! Harmony (chords) takes a lot more work than single note tuning.
Also, reed replacement is another field. For some, there's enough to gain by just being able to get another playable reed in place on the reed plate. But that new reed may not be adjusted the same as the others nor will it be in tune. So if you are interested in reed replacement, you may want to explore reed work and tuning, too!
My Basic kit gives you enough to get a good start with adjusting reed shape and tuning. Add the flattening and embossing tools if you want to do more advanced reed work; these tools will help you get rid of the imperfections in the frame which makes more advanced reed work a lot easier and effective.
Build your own tool kit:
Custom Configured Tool Kit
Watch my Quick Customizing Videos:
Quick Customizing Videos