Hohner MS series
Submitted by
Andrew
on Fri, 01/31/2014 - 10:45
Fits the following harps:
Big River, Blues Harp, Crossharp, Proharp, MeisterKlasse.
Please note, Hohner assimilated a few harps into the MS line over the years:
- Are you looking for a comb for an original Meisterklasse (Pre-MS series)? I offer them, click here.
- Are you looking for a comb for a Blues Harp from the 70s and 80s? They were Marine Band bodies with non-vented covers. Assembled with nails, they can be converted to screws just like Marine Band 1896s. They use the same comb and the Marine Band. Instructions are provided on the Marine Band comb page.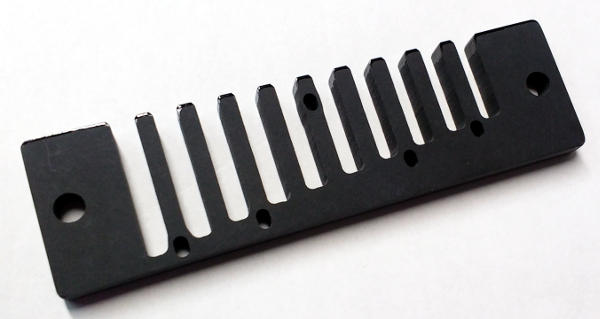 More information and instructions for installing my combs are found on the Combs page.