Basic Custom (formerly known as Semi Custom)
Submitted by
Andrew
on Tue, 10/16/2018 - 15:04
2018-10-16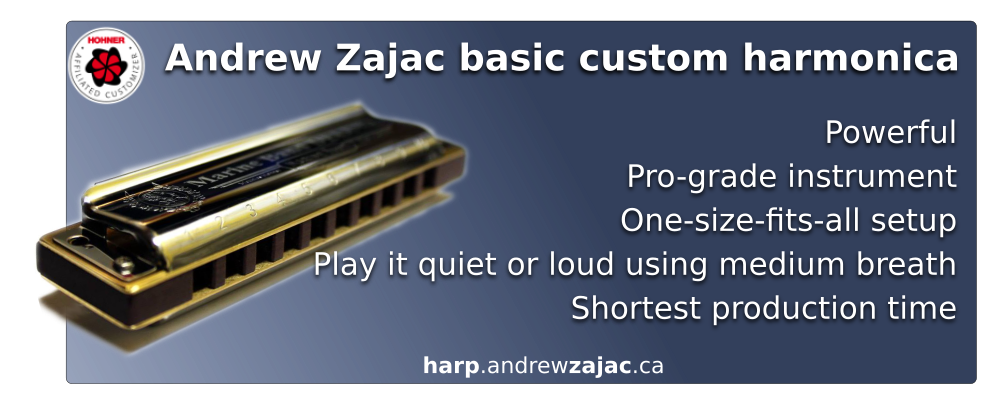 My Basic Custom harmonica was formerly known as "Semi-Custom." The new name clearly reflects the amount and quality of work done to the instrument which includes correcting all factory defects, high-impact improvements and Sympathetic reed work™.
I offer Basic Custom Marine Band, Rocket, Special 20 and Golden Melody harmonicas.
Prices for my Basic, Full and Overbend custom harmonicas remain the same.