Basic Tool Kit
Submitted by
Andrew
on Sun, 09/27/2015 - 12:07
This is a tool kit to keep in your harp case.
You don't need to be a customizing whiz! These are the tools you need to get the essential things done and keep you playing.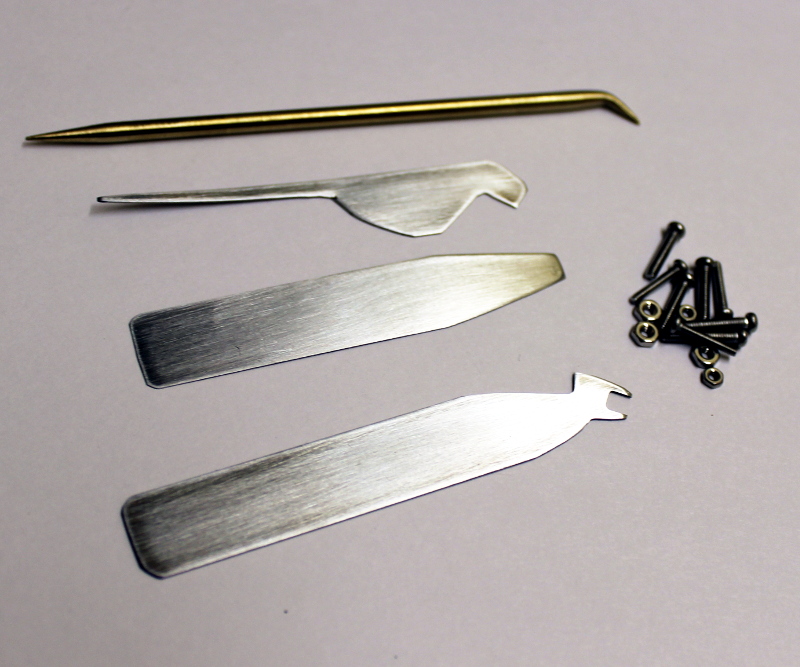 Includes:
-Solid brass reed shaping tool
-Five Cent Tuning Tool™
-Multi-purpose Reed Wrench/Tuner/Support Tool and Small Plinker
-Small assortment of harmonica screws. Made of stainless steel, these are replacement screws for any popular model of diatonic harmonica.
Optional:
-Reed Replacement kit. Replace blown-out reeds like you change strings on a guitar.
-Grobet Swiss Tuning File. Use this file to tune Brass, Stainless Steel and Phosphor Bronze reeds
_______________________
Items you will need (not included but easily found at a hardware store):
- small screwdriver
_______________________
This kit provides what you need to work on harps anywhere.
Use this kit to:
-Adjust reed shape and gap
-Fix tuning troubles without having to take apart your harp!
-Fix Reed Centering
-Replace lost screws
Optional:
- Replace blown reeds with the Reed Replacement kit
- Raise or lower the pitch of a reed with the reed plate on or off the comb with the Grobet Swiss Tuning File.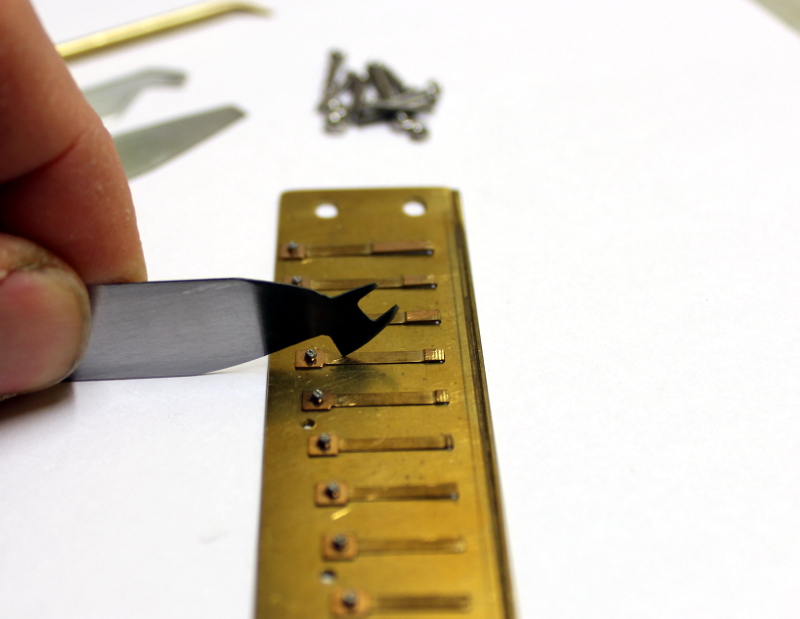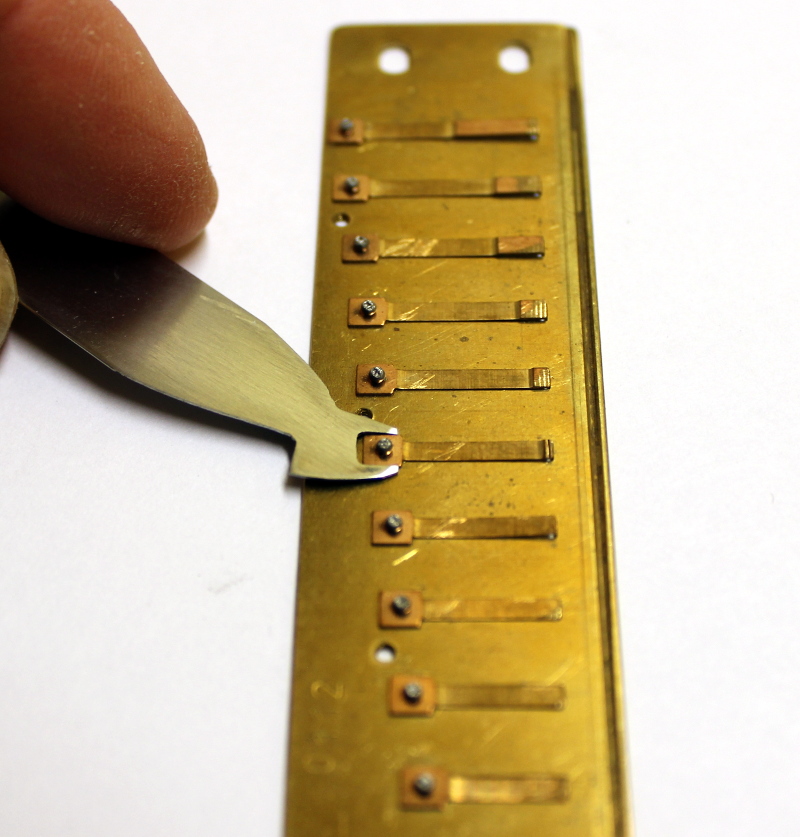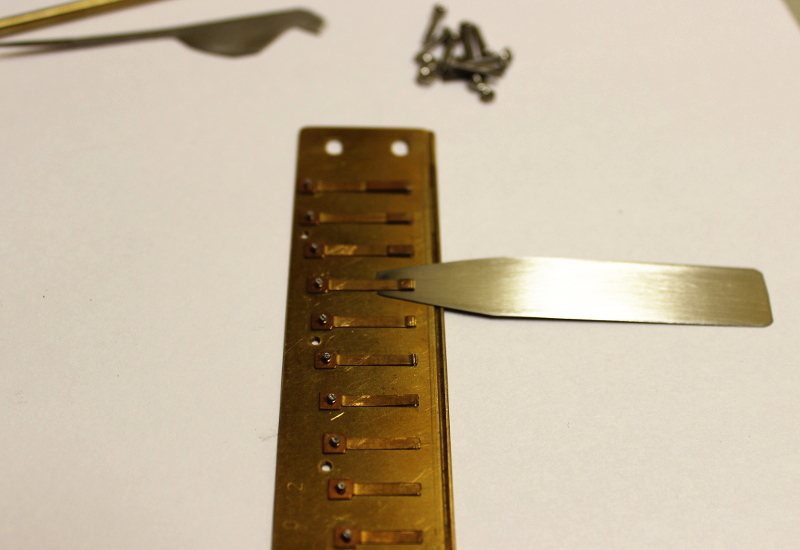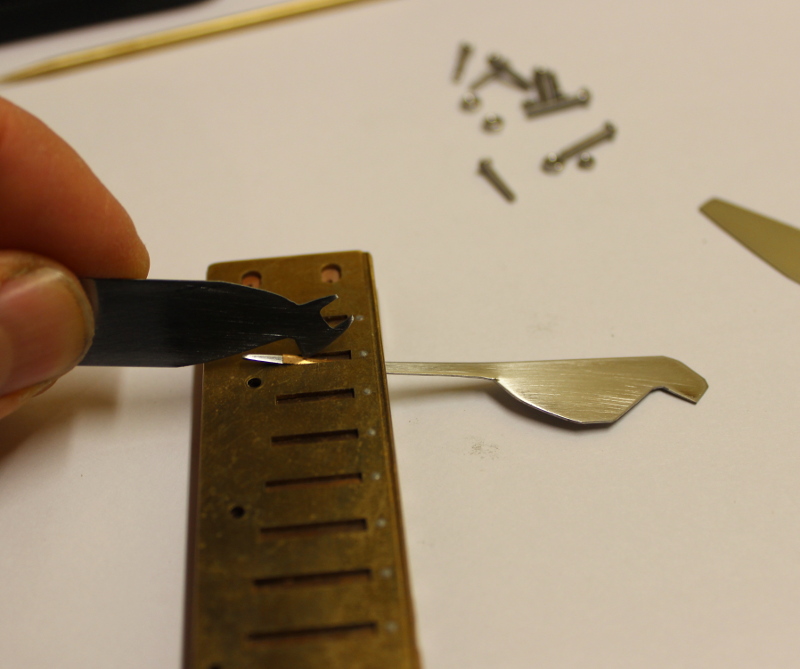 _______________________
_______________________
These tools are hand-made from solid brass and tempered high-carbon steel. Use the tuning tools on Brass or Phosphor Bronze reeds. Use a Grobet File or an engraver (diamond-tip, battery-power) on all types of reeds, including stainless.
They are shipped promptly.
Email support is provided with the purchase of these tools. Within the first 90 days of purchase, I will answer any question about using the tools, just email me your questions.